Breed Silhouette Yard with Cut Out Address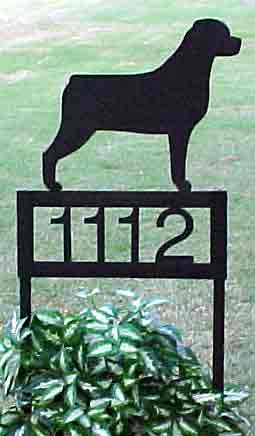 Default Manufacturer
Breed Silhouette with Cut Out numbers. Yard Address
lawn080
180.00
Vanes-N-Things
https://vanes-n-things.com/Item/all-breed-silhouette-yard-with-cut-out-address
Breed Silhouette Yard with Cut Out Address
Breed Silhouette Yard with Cut Out Address
Breed silhouette address sign, with 4 welded 5 inch numbers. One additional number can be added. Our sign is 30 inches tall at bar, plus breed. A great way to make sure your friends can find your house.
Choose your breed, and choose a color.
Shipping may take up to 6 weeks as these are made as ordered. Proudly Made in the USA
Click HERE to View Breeds Offered
Denotes items that always ship for free. No shipping charges are calculated for Free Shipping items.
Software: Kryptronic eCommerce, Copyright 1999-2023 Kryptronic, Inc. Exec Time: 0.352732 Seconds Memory Usage: 4.585991 Megabytes