Breed Silhouette Awards Plaque with 2 Plates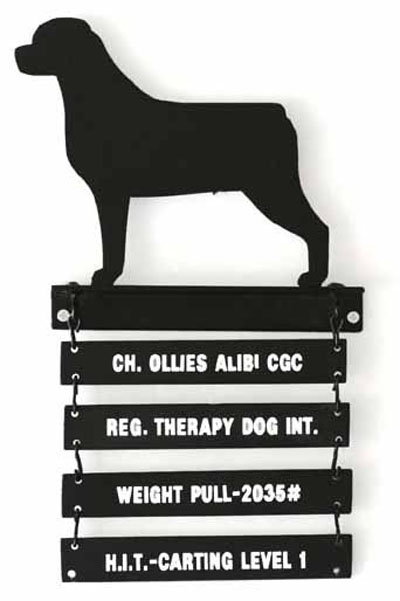 Default Manufacturer
Breed Silhouette Awards Plaque with 2 Plates
home110
45.00
Vanes-N-Things
https://vanes-n-things.com/Item/all-breed-silhouette-awards-plaque-with-2-plates
Breed Silhouette Awards Plaque with 2 Plates
Breed Silhouette Awards Plaque with 2 Plates
Award Plaque with one Medium Breed Silhouette include 2 plates. Additional plates can be ordered. See below under related products.
Our product is made of metal and is powder coated.
Makes a great gift or club trophy.
Shipping may take up to 6 weeks as these are made as ordered. Proudly Made in the USA
Click HERE to View Breeds Offered
Denotes items that always ship for free. No shipping charges are calculated for Free Shipping items.
Software: Kryptronic eCommerce, Copyright 1999-2021 Kryptronic, Inc. Exec Time: 0.351416 Seconds Memory Usage: 4.557266 Megabytes