Metal-Breed-Art
all breed metal designs, from pot holders to mailbox holder to street signs. Visit our on line shop today.
Animal SIlhouette
Animal SIlhouette
Choose from these 10 additional animal silhouettes:
501 American Saddlebred
502 Arabia Silhouette
503 Cow Silhouette
504 Ducks
505 Goat Silhouette
506 Mule Silhouette
507 Pig Silhouette
508 Sheep Single Silhouette
509 Sheep Three Silhouette
510 Wolf Silhouette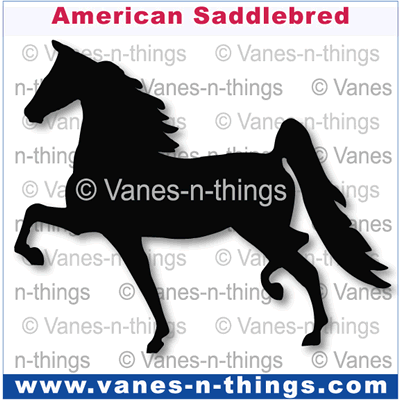 Find Your Silhouette
Vanes-n-Things offers a variety of breed for our product. To view our Breed, elect the breed to view. When ordering the product choose the breed when selecting your product. Breed marked Decal or Magnets are not available as lawn & garden or office products.
Software: Kryptronic eCommerce, Copyright 1999-2021 Kryptronic, Inc. Exec Time: 0.072789 Seconds Memory Usage: 4.017822 Megabytes